Pastor Stephen O. Oluwasola is an ebullient preacher, ordained and a seasoned minister of the word, who enter into full time ministry after his secular education. He attended C.A.C. Evangelist and Prophets Training (E. P. T. C) Ilesa, Osun State Nigeria. In quest for more theological education, he attended Christ International Divinity College (CINDICO) Erimo, Osun State for his Diploma in Theology (Dip. Th.) Programme and later Bachelor of Theology (B.Th) of Acadia University, Canada.
He also attended University of Ado – Ekiti for his Post Graduate Studies. He proceeded for further studies at Bossey Ecumenical Institute, Celigny, Switzerland and later St Mary's University, Twinckenham, London. He is an evangelist, preacher, counsellor cum teacher, who believes solely in the power of the word.
A multi-gifted man of God who operates in several offices in the ministry. He is a teacher of the word, a Pastor who operates in the prophetic office. His dynamic way of communicating the gospel has brought to many the vital experience of God's love in its freshness and helped them experience a victorious and purposeful life in the Word
He has a teaching with God given mandate of liberating this generation and building nations through proven biblical principles.
Korede constantly challenges believers to become the best they can be and never be Heavenly conscious alone and earthly useless. With his divine mandate, he has been preaching "The Word'' fearlessly without mincing words.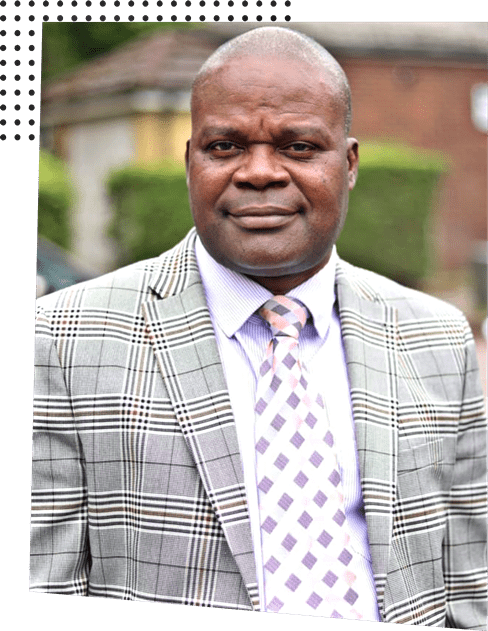 pastorolorunniyi@cacnta.net
07365189198. 07946363059
824 Wallsall Road, Perry Barr. B42 1ES